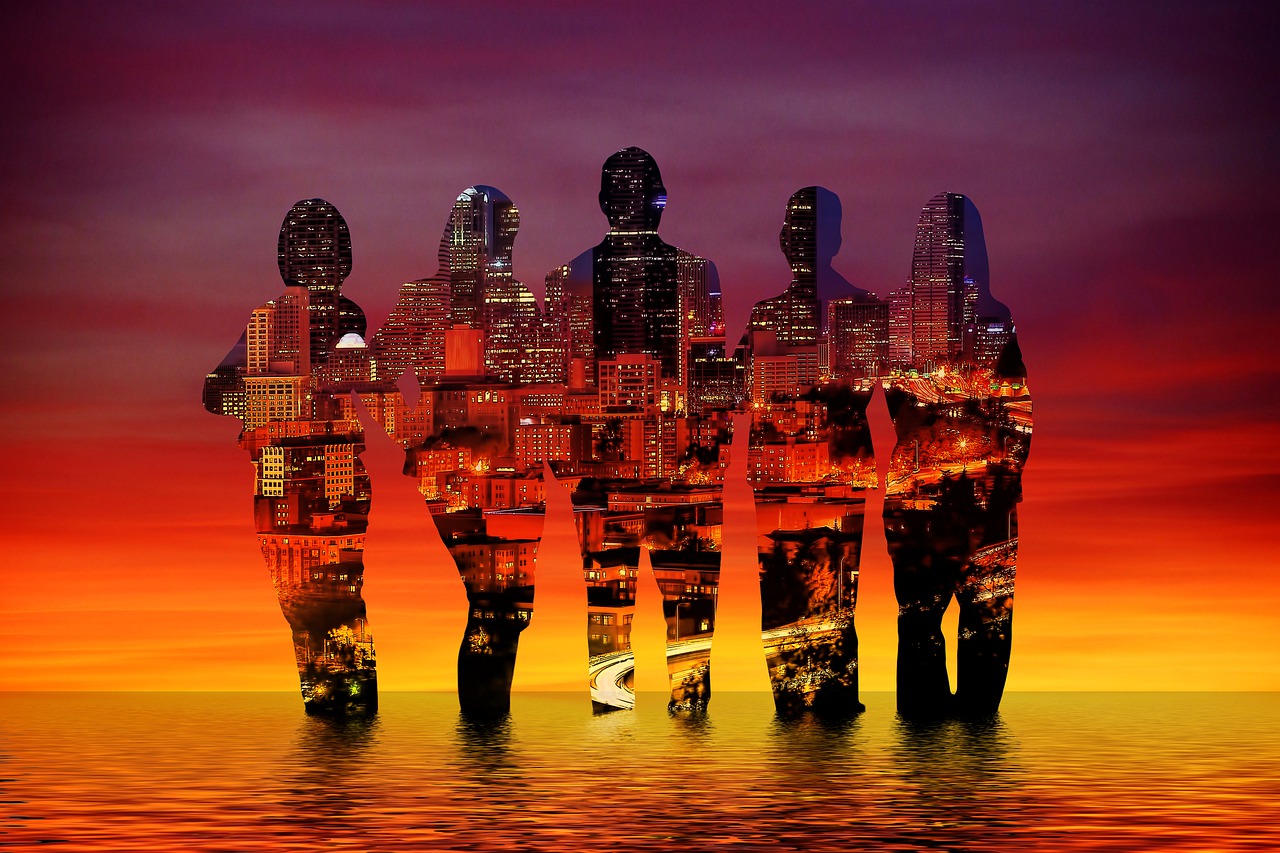 Working from home can be a great advantage because of the privacy and calm that the home provides. However, there are individuals who feel more comfortable being surrounded by other people. If you are one of them, then shared office space in Dubai is ideal for you.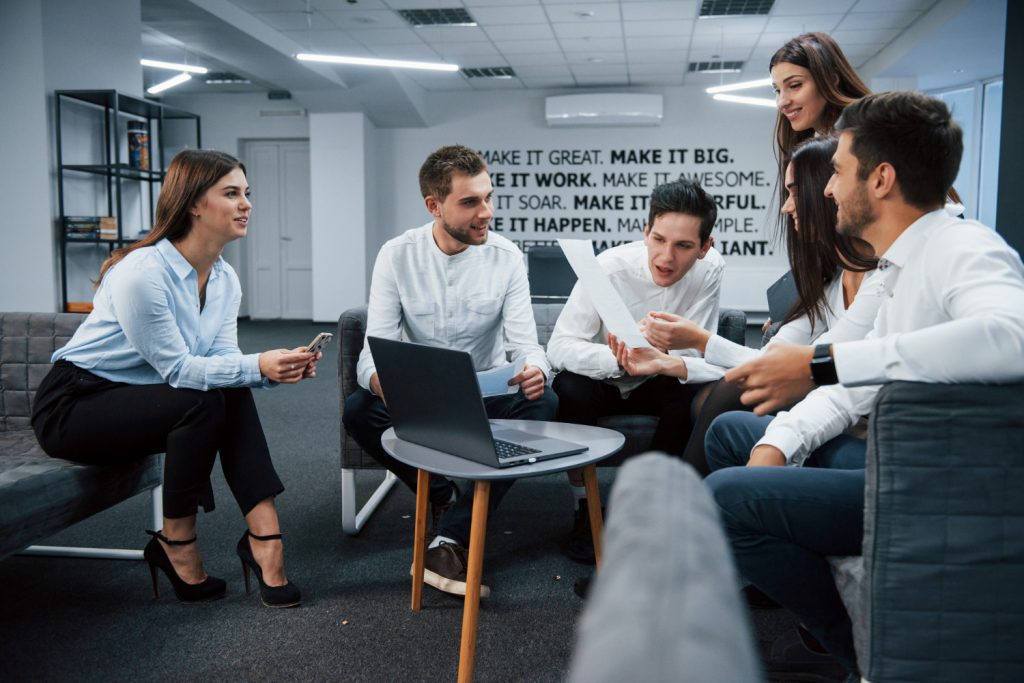 In this article, we will tell you everything you need to know about shared office space in Dubai. You will learn about the benefits of a co-working space and how to find the right one for you. Keep in mind that in order to obtain a license in Dubai, the law requires you to have an office space that is related to your business activity.
It is worth bearing in mind that this may vary depending on the business activity you wish to conduct; however, having an office space can be beneficial. Below we will provide you with the content of the article:
What is a shared office space or co-working space?
Shared office space is basically a shared workspace with similar amenities to a regular office. It usually consists of meeting rooms, desks, restrooms, coffee spaces, and kitchen facilities for the occupants to enjoy. In addition, they offer an atmosphere of camaraderie even when the occupants do not have any type of work relationship.
Generally, people who work independently occupy these kinds of spaces. Self-employed workers, entrepreneurs, and freelancers tend to seek co-working space to avoid working from home. There are also small teams or start-ups that choose to use shared office space for the benefits it offers.
It is worth bearing in mind that shared office space in Dubai comes with necessary elements such as Wi-Fi, printers, and desks. So, for those who do not like to work in isolation, co-working spaces are a great opportunity. In addition, a shared office space allows people to be surrounded by a comfortable working environment.
Difference between shared office space and private office space.
As mentioned above, one of the main characteristics of co-working spaces is the possibility of sharing spaces with other people without the need for them to work for the same company. One of the advantages of co-working spaces is the low cost of rent compared to a private office. Another advantage is that as a freelancer, you do not depend on an organization to select your space and the opportunities to grow are high and Here is all you need to know about renting an office in Dubai
On the other hand, private office space is a closed space that is rented to run a business. Usually, private office spaces are large rooms, floors, or buildings where a company or a company's team will work. An obvious advantage of private office spaces is the privacy they provide to the organization. Moreover, it allows the organization to have control over the design of the office space, which allows them to customize the space to their liking.
Why is it a good idea to work in a shared office space?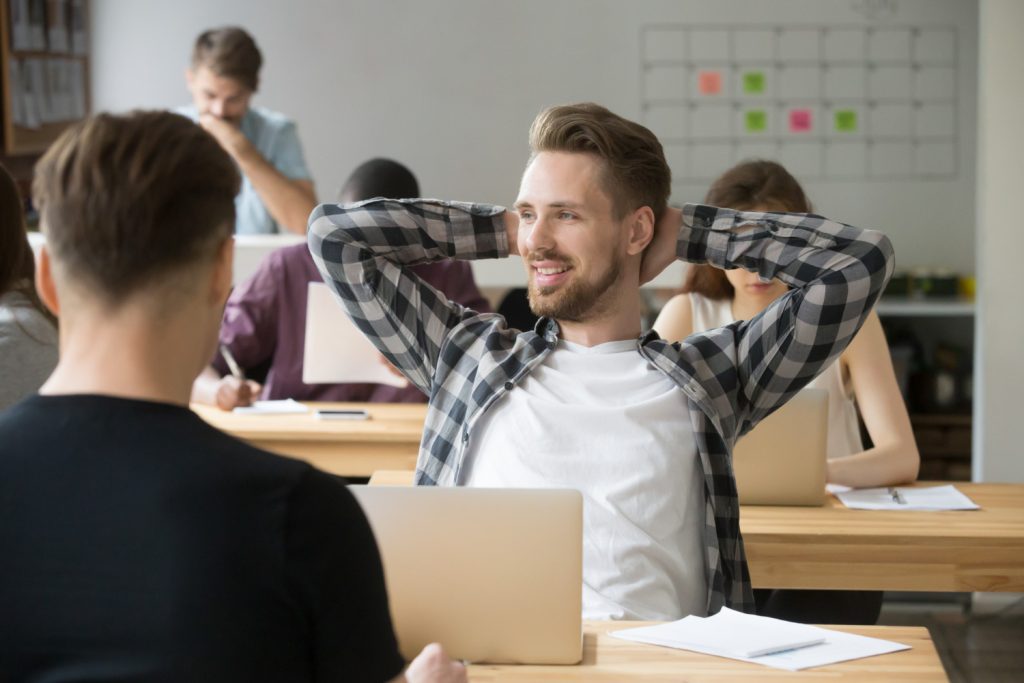 In Dubai, shared office spaces are trending because of the opportunities they offer to freelancers or entrepreneurs. This methodology allows a freelancer to rent a space with amenities to perform their work effectively. In addition, it allows them to interact in a comfortable working environment and adapt to the new work culture. Here are some reasons why it is a good idea to work in shared office space:
The worker can acquire new knowledge due to the diversification of tasks.
It is easy to increase creativity and collaborative culture.
The freelancer can take advantage of the benefits that a co-working space provides.
You can maintain your own space without having to pay too much money.
It is easy to socialize and meet new people to help you grow professionally.
Occupants can feel part of a community that increases their self-esteem.
Who can use shared office spaces?
Commonly, those who have self-employed visa are the ones who rent shared office space in Dubai. The main reason is that they don't need too big a space to work in, so they can save money. Also, as there is a diversity of work, it is a perfect opportunity to meet other entrepreneurs and freelancers.
A great advantage of co-working spaces is that you can meet people with different talents than your own and you can acquire new knowledge and skills.  There is also the fact that you can increase the knowledge you already have and increase your creativeness by being surrounded by like-minded people. Beyond that, you can establish social relationships and even make new friends. 
What are the benefits of renting a shared office space?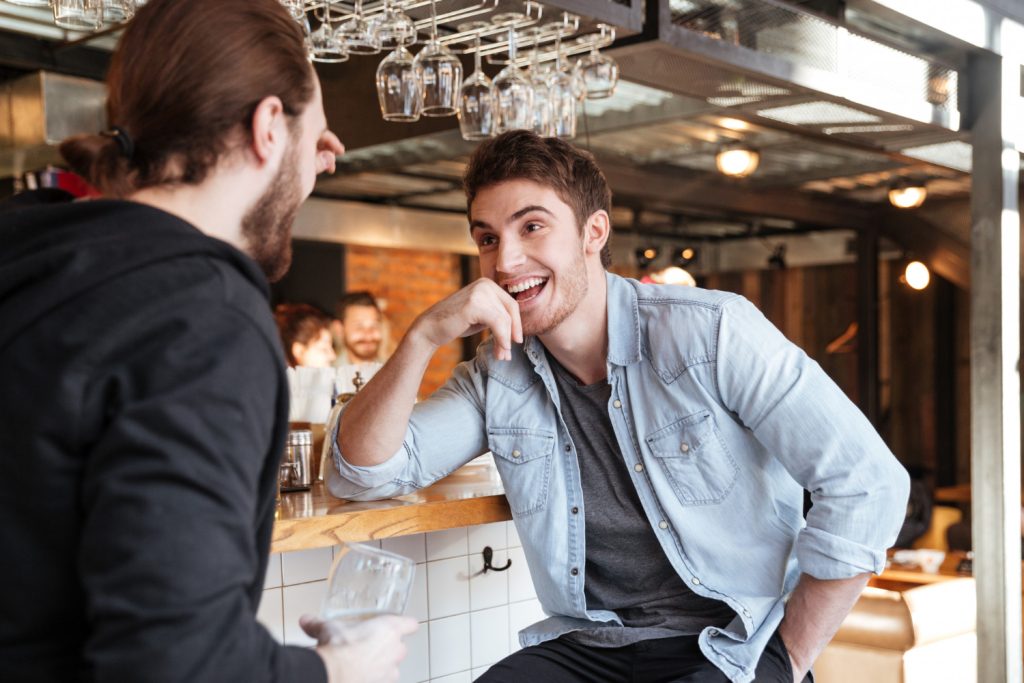 Co-working spaces are considered an easy and affordable option in Dubai and other parts of the world and the market is growing significantly. Shared office space in Dubai has an appeal to workers because it can promote productivity and creativity. In addition, it allows freelancers to concentrate on their work while away from home.
Critically, working from home can mean distractions and poor attention to work tasks. From home, it is difficult to separate work and personal life, which can prevent improved work performance. Increasing performance from the comfort of your home is a difficult task even for a disciplined person.
For this reason, co-working spaces are good places to work because they allow you to stay focused in a comfortable space. Here are some of the benefits of shared office space in Dubai:
Cost reduction
In the beginning, starting your own business or being a freelancer can be complicated by money issues. You should always start with a capital that allows you to cover the necessary expenses to fulfill your activities. The main expenses when starting a business, even when it is independent, are infrastructure, internet connection, furniture, among others and also Click here to know how to apply for a temporary office for rent in Dubai
However, shared office space in Dubai can guarantee you all that for a lower price. By renting these spaces, you are acquiring these elements, which will allow you to reduce costs and save some money. Moreover, these spaces have meeting rooms for which, in case you need them, you can pay for the time of use.
Flexible payment plans
By renting a shared office space in Dubai you will be able to have leasing plans that fit your needs. Moreover, the terms are more flexible in terms of payment methods and monthly plans. In case you need to expand your workplace, you can apply for more space.
New business opportunities
Sharing time with so many people with skills and talents different from your own is a great opportunity for professional growth. While your performance depends on yourself, it can be enhanced by interacting with other professionals. By exchanging ideas, knowledge, and experiences your perspective on a topic can change or improve.
Beyond this, you will be able to establish new work connections with members of a company or other professionals. These connections will guarantee you not only new friendships but also business opportunities for the future.
On-the-spot convenience
One good thing about shared office spaces in Dubai is that they are fully furnished spaces. This means that you won't have to buy furniture or make extreme modifications to the infrastructure of your space.  In addition to furniture such as desks, chairs, and so on, they also have a Wi-Fi connection and the necessary tools to accomplish your tasks and Read about reasons Co-working spaces can boost your business.
The first thing to keep in mind is that not all shared office spaces in Dubai offer the same elements. Most of them assure you the furnished space with high-speed and secure connections. However, there are some others that include projectors, printers, telephone systems, and more. For this reason, we recommend you evaluate your options very well so that you can choose the place that best suits your needs.
Security, cleanliness, and common areas
One of the best benefits of co-working spaces is that they include a security and maintenance team. This means that you can take care of your work without having to worry about the cleanliness or security of the building. In addition to that, they have spaces that you can use without any problem such as coffee rooms or break areas and Learn more about the benefits of having virtual offices in Dubai
Usually, these places provide snacks, pleasant environments, and comfortable spaces, and you don't have to pay extra fees. In addition, they offer courier, reception, and telecommunications services. This means that you can have a nice time, meet people and establish friendships for a not so high price. Not to mention the other incredible benefits that shared office space in Dubai can offer you.
Tips for choosing the right shared office space in Dubai for you.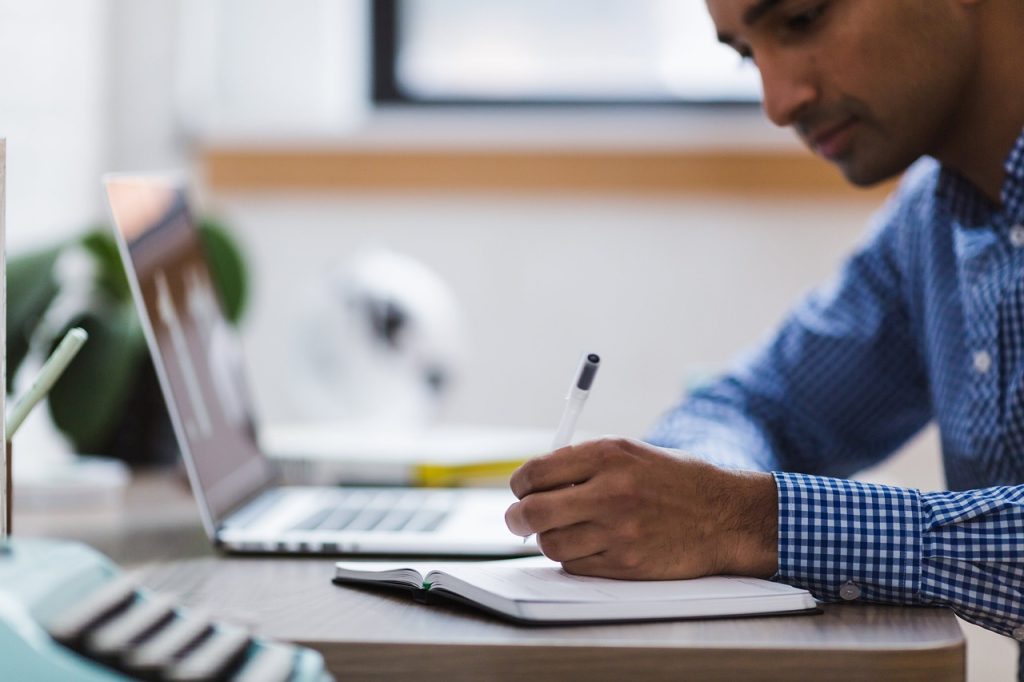 Generally, finding a workplace that meets all your needs can be complicated. For that reason, in this article, we will give you some tips to find your ideal co-working space.
Analyze your daily tasks.
To start your search, the first thing you should consider is your tasks and the process you must perform to complete them. We recommend you to make a list of your daily activities and start from there to choose a shared office space in Dubai.
Study your budget.
Another thing to keep in mind is your budget and how much you are willing to spend. This point is very important to consider from the beginning because it will help you rule out the ones that are out of your budget.
Take into account your personality and tastes.
Your work habits are an important part when looking for a co-working space. If you are used to a calm and mellow aura, you should take this into account so that you can feel at ease in your space. On the other hand, if you prefer an active and social vibe, then you should find a place that has that energy and also You might be interested in key factors to look at when selecting an office space in Dubai
Pay attention to details.
When working, what we want is to be in an area where we feel comfortable but active to fulfill our responsibilities. For this reason, paying attention to details is crucial in selecting your shared office space in Dubai.
If you analyze every facet of your personality, tastes, and work, you will have a clear idea of what you want, and making your choice will be a piece of cake.
Location is very important.
You need to take into account the location of the establishments and whether they are close to you or not. Some co-working offices have attractive locations for clients due to the geographical area in which they are located and their security.
Beyond that, the ideal shared office space is one that you can get to without spending a lot of money on transportation, so it's something to consider.
Get in touch with Connect Business Center to learn more about shared office spaces in Dubai.

Shared office spaces in Dubai can provide you with great advantages and opportunities; however, you need to have all the information so that you can make a good choice. At Connect Business Center, we have a team of professionals who are ready to help you with whatever you need.
Get professional help to choose the shared office space in Dubai that best suits your needs. This way, you will be able to run your business from a comfortable, useful, and convenient space for your daily activities.
In addition, if you have any doubts regarding how to start or establish your business, we can guide you in the best way. We can also help you obtain the licenses required by the State to start your operations and start your business.
Would you like to contact Connect Business Center to obtain more information about shared office space in Dubai? If you have any questions, call us on +97143316688. Or you can also email us at info@connectbusinesscenter.com, and you will talk to one of our representatives who will gladly answer all of your questions.