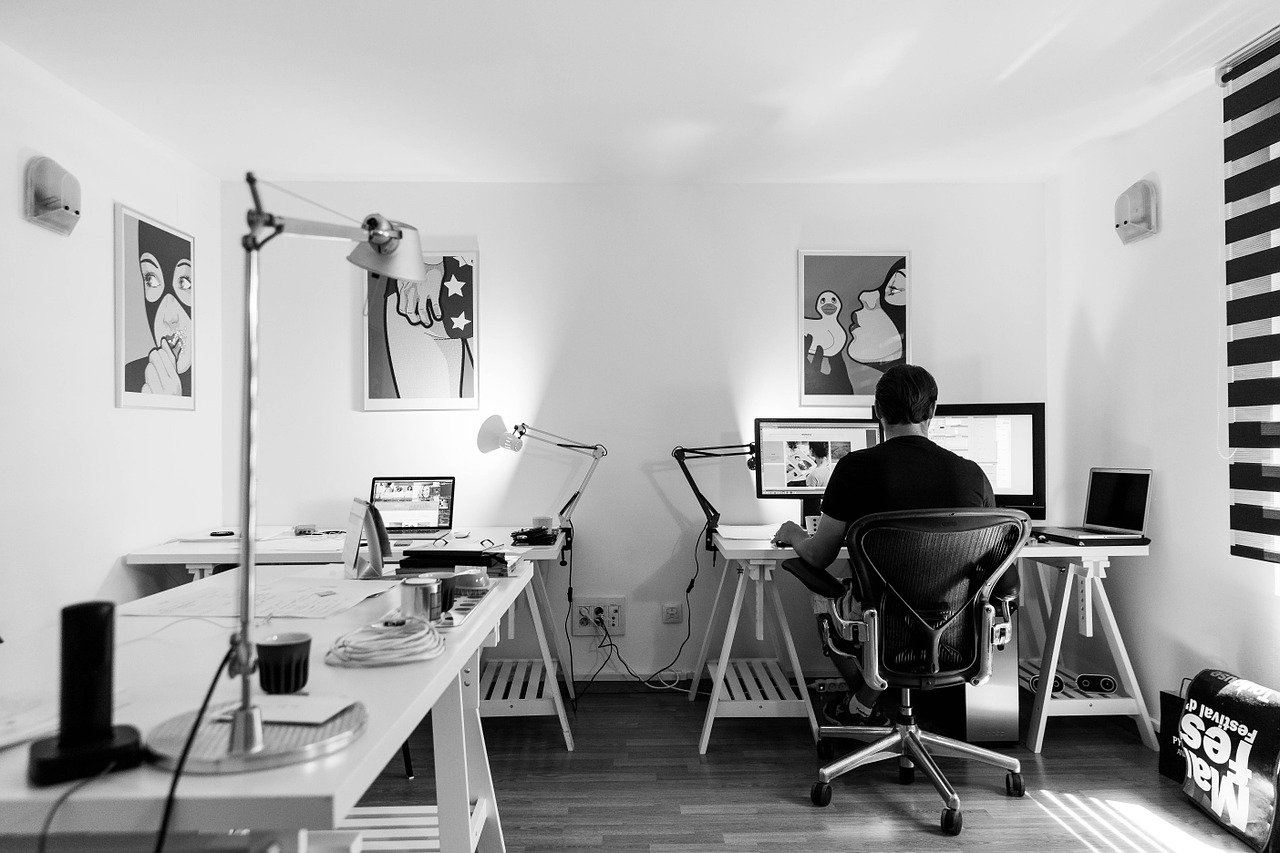 Dubai is a financial and booming destination in the Middle East. In the past few years, the UAE has shown a significant increase in expatriate buyers and business people from different sectors around the globe. Most investors are in the technology sector, such as E-commerce and artificial intelligence. As a result, getting a temporary office for rent in Dubai is on-trend and more companies in the UAE are considering it as a priority for their business.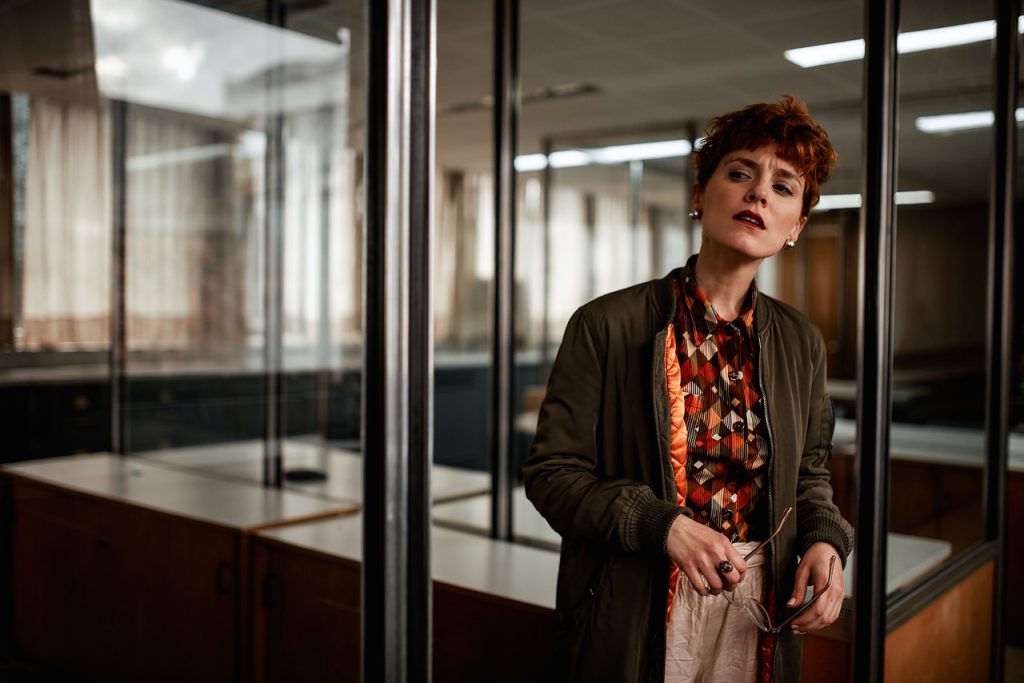 It´s pretty normal to feel lost during the process of renting an office since it is something you don't do on the daily basis. The office is a symbol that represents how much a company values its employees. They replaced traditional cubicles with more colorful and big spaces, so employees feel comfortable.
In this article, you will learn everything you need to know about getting a temporary office for rent in Dubai.

1. What is a temporary office for rent?
If you are looking for a temporary office for rent, you are probably considering signing an office lease. Generally, these types of contracts last from six months to a year. It is crucial to stand out that most office leases don't renew automatically. Hence, the business owner has the opportunity to renegotiate or change the agreement after the first lease term and In case you want to learn about the benefits of having virtual offices in Dubai, click here.
Either the proprietor or the tenant cannot change the terms of the lease before the expiration period unless both agree to change it. Usually, renting an office is less expensive than retail space, and tenants are more likely to renew the lease.

2. What are the types of office leases?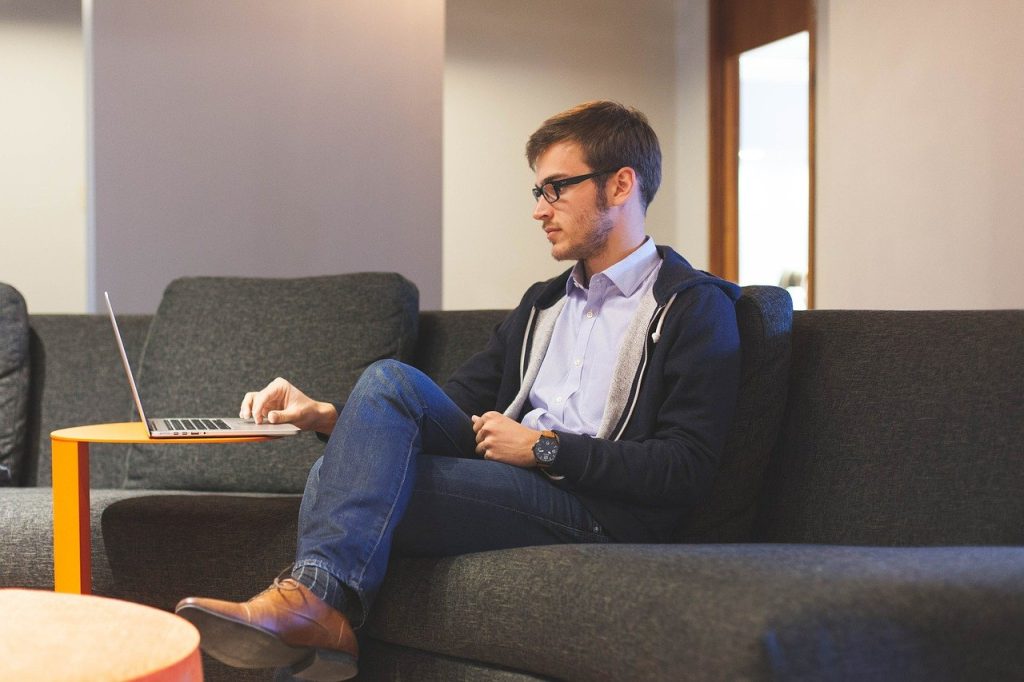 You can find different types of commercial office space leases. Each one offers different benefits, and they may suit your needs according to your business. Therefore, consider your business type, operations, location, etc. This way, you can choose one that meets your purposes.
Single Net Lease
It is the simplest type of lease since the tenant pays the basic rent and other expenses related to the property. These expenses include insurance, taxes, property maintenance, and utilities.
Net leases possess different degrees of responsibility for tenants. Many commercial leases don't use the single net lease structure.
Double Net Lease
The tenant pays the building insurance, basic rent, and property taxes. On the other hand, the landlord pays for utilities, maintenance, and other related costs. This type of lease is often used in multi-tenant settings. The Double net lease puts the responsibility of the structural maintenance on the proprietor.
Triple Net Lease
It is popular among commercial proprietors since tenants pay property taxes, basic rent, insurance, utilities, and maintenance. They also pay for standard property repairs related to the commercial space. This type of lease has a lower cost since the tenant pays most of the other costs.
Full-Service Gross Leases
The tenants pay a fixed amount of rent every month or year. This way, the proprietor covers all the operational and maintenance expenses, such as property management, taxes, insurance, and utilities.
Bondable Net Lease
Whether a fire or an accident occurs in the building, the tenant is responsible for the rebuilding process and will keep paying rent until the building is renovated.
Percentage Lease
The tenant pays a base rent plus a percentage of the business's gross profits. Retailers and restaurants commonly use these commercial leases. The landlord and tenant agree to the percentage before signing the lease.
3. How to negotiate an office lease?
It is crucial to take time to master an office lease contract negotiation. Lease agreements have many terms and clauses. But it is possible to find a middle ground that benefits both parties. Therefore, it is advisable to consult with a lawyer and negotiate for better terms.
You can follow the next steps:
Learn about the market
Find out the rent increase norms, types of leases, base rents in the area, lease durations, and common landlord concessions.
Determine your needs
Think about what you would like to ask based on your market research. Try to ask a little more to settle on what you want when negotiating.
Read about leases
Learn about some lease agreements to understand the terms. Another excellent way to learn is to look at your old lease agreements to understand the terms, rent paid, expenses, and other details.
Negotiate
The proprietor and your team will negotiate back and forth until you reach a middle ground.
Sign the Lease
The lawyers will settle the legal terms of the agreement. Finally, once agreed, it is time to sign the contract.
4. Questions to ask when getting a temporary office for rent in Dubai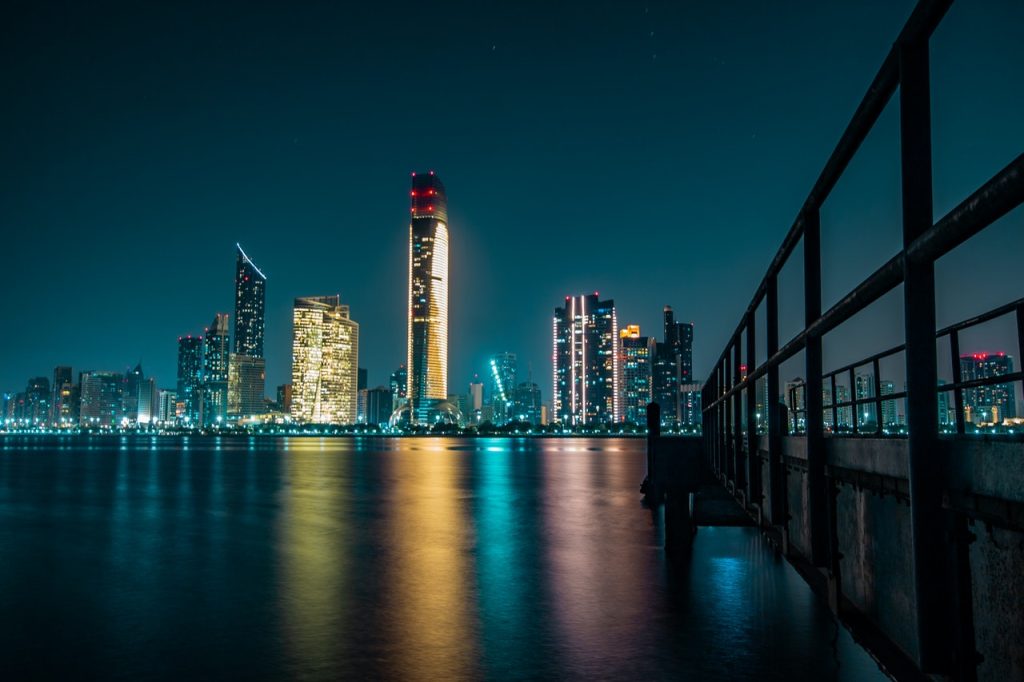 If you are experiencing the office market for the first time, it is crucial to ask the right question to have a good experience. Next, the most important questions you should ask when getting a temporary office for rent in Dubai.
How much space you will need?
If you have plans for your company to grow, you have to make some projections. Therefore, you can get the right amount of space for your office. In this manner, you will determine if need an entire office.
In addition, learn about the square footage per employee. Some industries have different needs when it comes to space, degrees of privacy, or floor plans. Nevertheless, you have to know how many clients and partners will visit your office.
What are your priorities when getting a new office?
Take some time to think about your priorities and the future of your business. After that, you can focus on the cost and how you can get it. Also, you can research the commute, location, neighborhood character, or length of the lease and Find out how to apply for a temporary office for rent in Dubai
It doesn't matter what your priorities are, keep in mind that they are prone to change. Once you have determined your main priorities, you will be able to identify the right space for your office that suits your needs.
How will you find the right tenant broker?
Remember that the agent or broker will always advocate for the proprietor's benefit. The spaces listed, the lease terms, and the information provided will benefit the landlord and his budget.
This leads us to another question, how can you find a tenant broker who cares about your financial benefit? Generally, tenant brokers will come to you if you have a big company, but that is not the case for the average business owner.
You can search for commercial tenant brokers by searching office listings you are interested in. As a result, it will lead you to find tenant brokers who can get you quality spaces and care about your budget.
How do you pay the tenant broker?
This is another important question; the broker's fees. You are responsible for paying insurance, taxes, internet, maintenance, and other related fees. However, there is positive news. Normally, the proprietors pay for the tenant broker's fee in commercial real estate.
Remember that the tenant broker and proprietor's listing agent take a percentage from the commission. Nevertheless, tenants are not responsible for the broker's payment.
What is the duration of the renting process in temporary office for rent?
Time is money, so you need to know how much time the renting process is going to cost you. If you are not in a hurry, you can wait for the perfect office. Usually, the whole process takes around six months, from the day you start looking for a temporary office to when you move into it.
5. Benefits of getting a temporary office for rent in Dubai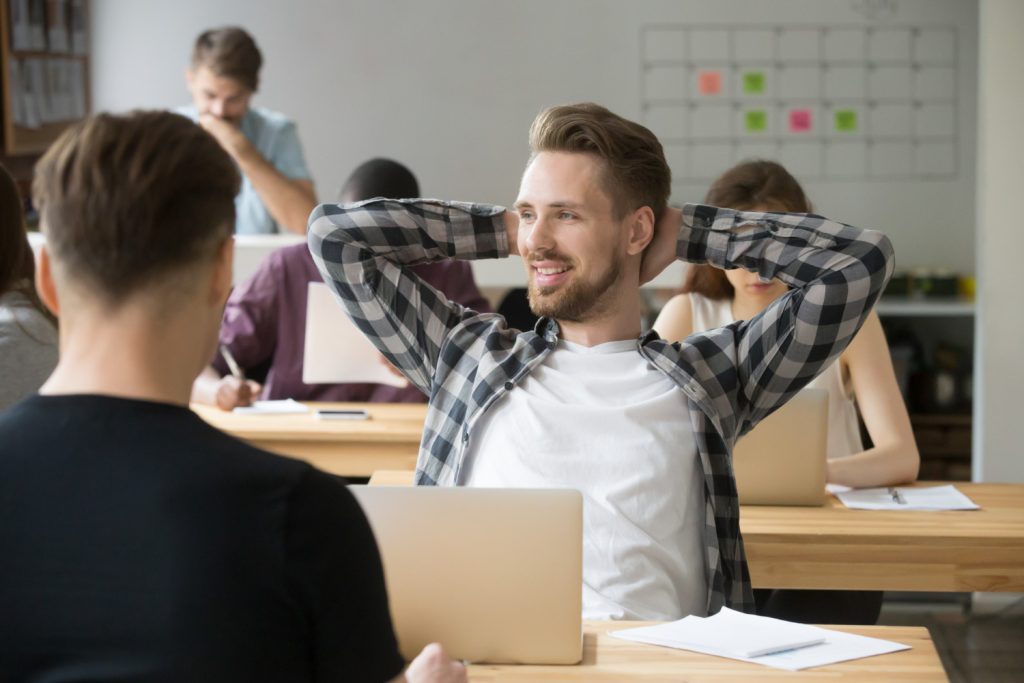 As we mentioned previously, an office is a reflection of your business. The moment your clients and partners see your office, they relate it with your company image and professionalism. Next, we will show you the benefits of getting a temporary office for rent in Dubai.
Location
Dubai is the most popular city among the seven emirates of the UAE and holds global significance as a business hub. The benefits of renting an office in Dubai have made it very desirable for foreign trade and investments. The Dubai government has opened many doors for various types of business setups from around the globe. Now both the city and the foreign investors enjoy the benefits of having an office in Dubai and Here you will learn about the benefits of business consultants in Dubai
Thanks to its geographical location, Dubai is easy to access from anywhere on the globe since it is located between east and west. It will be easier for clients or partners to attend the meeting no matter where they are.
Very easy to set up an office in temporary office for rent
With a cooperative government, renting an office for your business in Dubai is easier than ever. It takes only a few taps and days away. The process is very easy to follow and requires less paperwork. In addition, you can consult an expert and experienced business setup consultant in Dubai to assist and guide you throughout the whole process.
No Taxation
Another great benefit about renting an office in Dubai is that you do not have to pay any taxes. The city offers exemptions from some kind of taxes.
More than 15 free zones
Dubai has many options of free zones to set up your office. Moreover, it allows repatriation of profits earned and capital invested.
Technological Advancements
Dubai is famous for its advanced digital facilities. It is on its way to a technologically powered future and to become the world's digital hub. This city has many tech initiatives when it comes to reducing traffic, providing excellent internet services, e-commerce, etc. This increases the opportunity to conduct business online.
6. What should you consider before renting an office in Dubai?
Think about the proximity of your competitors and how they can influence the business.
A good office is crucial for some businesses that need appropriate facilities.
The office building must be functional in many ways.
The overall environment is essential for different purposes, so you should not overlook it.
Try to make sure there is enough parking capacity when renting an office.
It is important to pay attention to the rent cost. This way, you can verify what is included and what is not. There may be additional charges other than maintenance, utility bills, etc.
7. How can Connect Business Center help you get a temporary office for rent?

Getting the right office can be very time-consuming and exhausting, which is why rentals can be the best choice for small businesses looking forward to expanding or setting up. In Connect Business Center, we offer the best options for new investors and entrepreneurs in Dubai. With our services, you can find the perfect office for you without spending too much money. In fact, renting a temporary office is a cost-effective solution for many business people and Here you can find out about renting an office in Dubai
Would you like to Contact Business Center to obtain more information about temporary offices in Dubai? If you have any questions, call us on +97143316688. You can email us at info@connectbusinesscenter.com and you will talk to one of our representatives who will answer your questions.