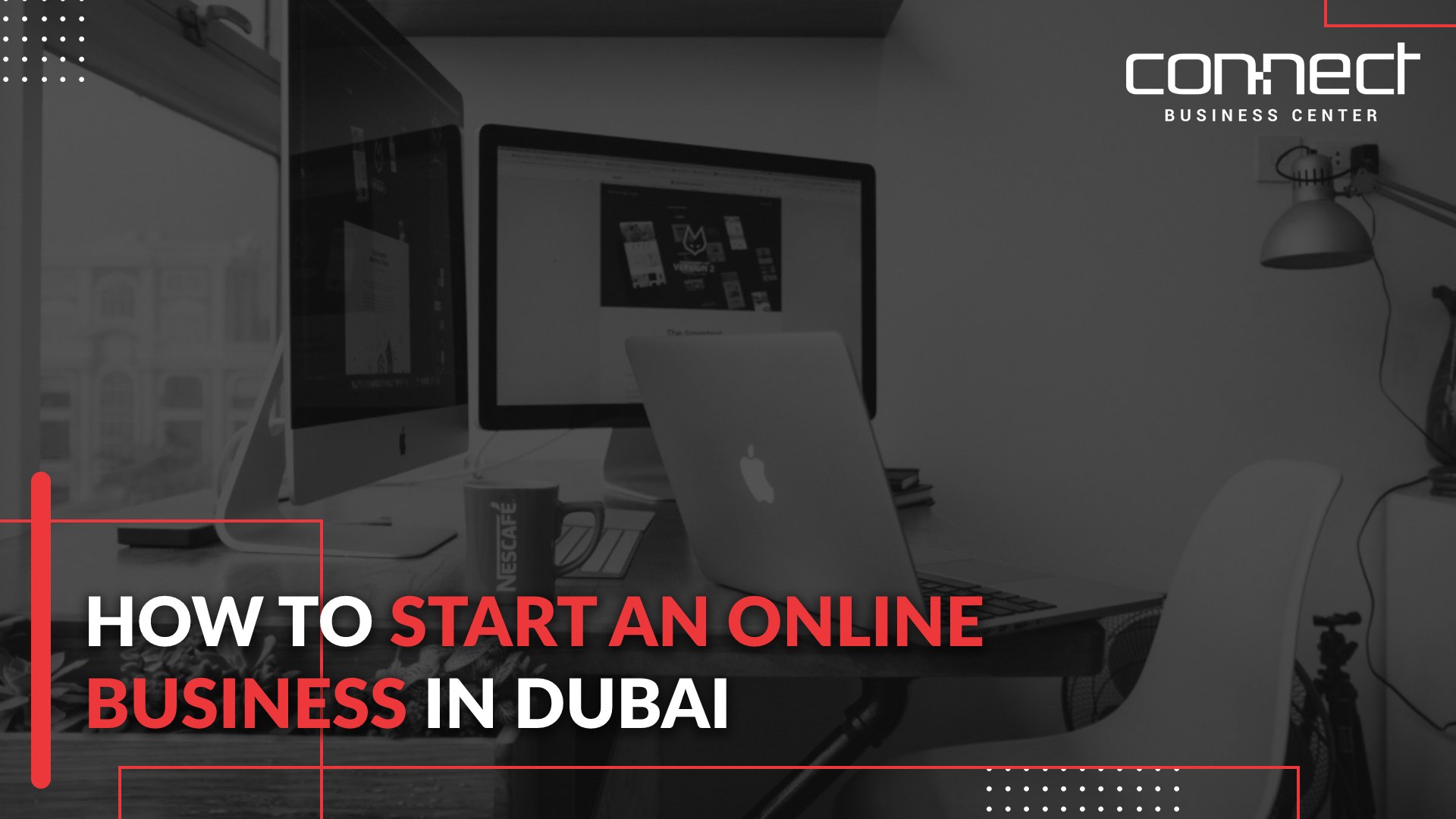 The UAE stands among the top countries in the world in terms of development. With the highest rates of entrepreneurship, Forbes ranked it as the best country for doing business. Because internet penetration in Dubai is high, many people have interest in buying products online. Therefore, if you have a small capital but wish to enter the market, a good option is to start an online business.
In this article, you are going to learn the step by step on how to start an e-commerce in Dubai. Also, we will look at some of the reasons why the UAE is a great place for this business model.
Why start an online business in Dubai?
What is an e-commerce license?
Guidelines for the proper development of an e-commerce business in the UAE
Some of the best online businesses in the UAE
Common mistakes when starting a business in Dubai
Setting marketing strategies for your business
How can we help you start an online business in Dubai?
1. Why start an online business in Dubai?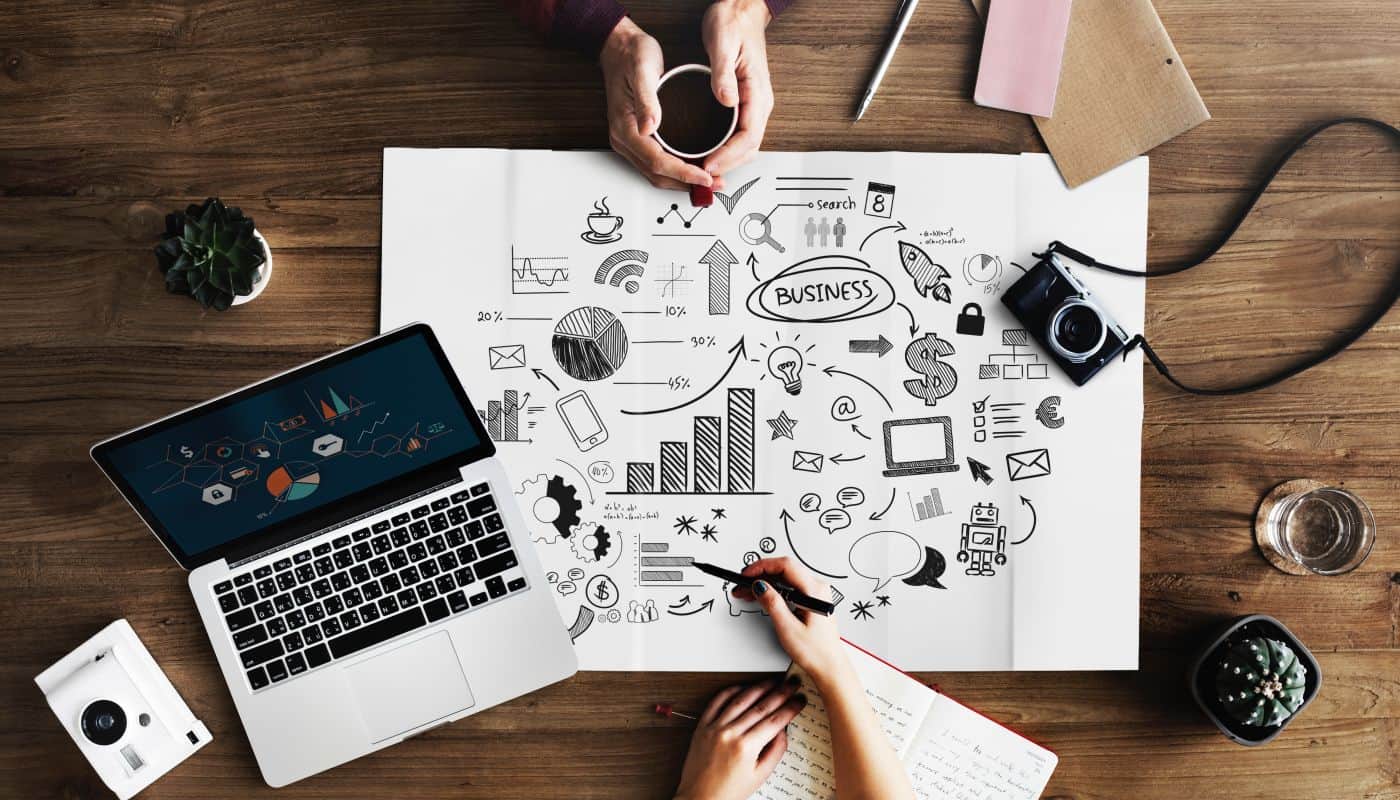 Dubai is among the most attractive cities on the planet. This destination has a modern infrastructure and offers many possibilities for people who want to start their own company. Nowadays, you can find many online businesses in Dubai, and it is easy to set up your own too!
Online businesses are booming. This is why we have compiled a list of top tips that will help you to kickstart your new venture. Also, online business ventures in the UAE enjoy a higher surplus, thanks to the massive increase in online commodities and e-commerce. Moreover, you can sell your product online or even provide e-services such as teaching, training, yoga, etc.

More than 90% of Dubai's population has access to the Internet. Therefore, you have a large audience group to target when you establish your online business. The best part is that you do not need to purchase or rent physical office space to set up such business.
2. What is an e-commerce license?
This license allows companies to conduct business transactions electronically over the Internet. Investors can apply for their desired online retail license based on their business activities. Therefore, you can start your operations once you have legal permission from the government.
The set of documents to be submitted to the government authorities include:
Duly completed application form
Copies of passports/visas of the shareholders
Proof of identity and address of the investors and shareholders of the company
Copy of passport/Emirates ID of the sponsors
Local service contract/civil works contract
NOC from the competent authority
Memorandum and Articles of Association
2.1 Types of e-commerce licenses in Dubai
Since the e-commerce business has expanded globally, it increased the opportunities for business owners at different levels. Thus, the Dubai Department of Economic Development (DED) introduced several e-commerce licensing activities, which include:
2.1.1 E-Trader license
The government authorizes this license, which is granted to those who wish to provide services or sell products online. The DED is responsible for overseeing the e-merchant license in the UAE and can only be obtained by UAE and GCC nationals residing in Dubai.
They deliver the e-trader license under the framework of an individual company. One cannot have a physical office or open a store under this license.
2.1.2 Portal license
The portal license is another e-commerce license in Dubai that can be obtained by non-EU nationals. By obtaining this license, you can start an online business in Dubai that focuses on linking buyers and sellers. A portal license is also best for a listing website that offers products, services, or bookings.
2.1.3 Virtual company license
The Virtual Company License was recently launched by Dubai Economy and DIFC. This license allows foreign investors and non-UAE residents to undertake business activities in the region.
Note that this license is limited to only three sectors: computer programming and related activities, design activities, printing, and advertising-related services.
3. Guidelines for the proper development of an e-commerce business in the UAE
Having a simple application and the required paperwork allows for an easy start. There are three main steps to launching an online business in Dubai.
3.1 Determine your commercial operations
The first step in starting an online business in Dubai is to determine the business activities you wish to perform. All entrepreneurs should review their products and services and accordingly list the activities.
Double-check the list before submitting it to the concerned department for approval to avoid mistakes in the future. In addition, you can seek external approvals for permission to carry out other business activities.
3.2 Choose and register a business name
The name of a company is very important when it comes to the commercial and legal aspects, but before choosing a name for the company you must take into account the services or products you are going to work with to have a good brand relationship.
Once chosen, make sure that it conforms to the guidelines and standards set by the UAE government.
3.3 Select an office or virtual office location
It is important to decide the style of work, if it will be a home office or if you need to locate a physical office in the country.
You have the option to set up your company in the Mainland region to access the local market. In addition, you can enjoy the benefits of a Free Zone Establishment with an independent and lenient jurisdiction. However, you can directly set up the company in a virtual office.
3.4 Apply for an online business license
Getting your products ready to sell online? After that, you will have to obtain a business license. In Dubai, if you are investing in the Mainland, the Department of Economic Development (DED) will grant it. On the other hand, if you opt for a free zone, then the Free Zone Authority (FZA) will be liable to issue the permit.
3.5 Set up an optimized website
Website optimization is the process of using controlled experimentation to improve the attractiveness, speed, and ability of a website to further business objectives. In this way, you can keep your website useful to your specific target audience.
Deliver the best possible content to your audience creating a strong positive user experience for the website user and keeping the focus on content that offers significant value.
3.6 Open a bank account
When you have already successfully applied for an e-commerce license and have set up your business, you will be able to register your corporate bank account. As the application process is quick and easy, all you have to do is find out which bank matches your needs.
E-commerce businesses are becoming a necessity as people are connecting globally through the Internet. In Dubai, in recent years, there has been a gradual rise in the online retail business. In the upcoming years, the e-commerce environment will provide more earnings to the UAE's economy.
4. Some of the best online businesses in the UAE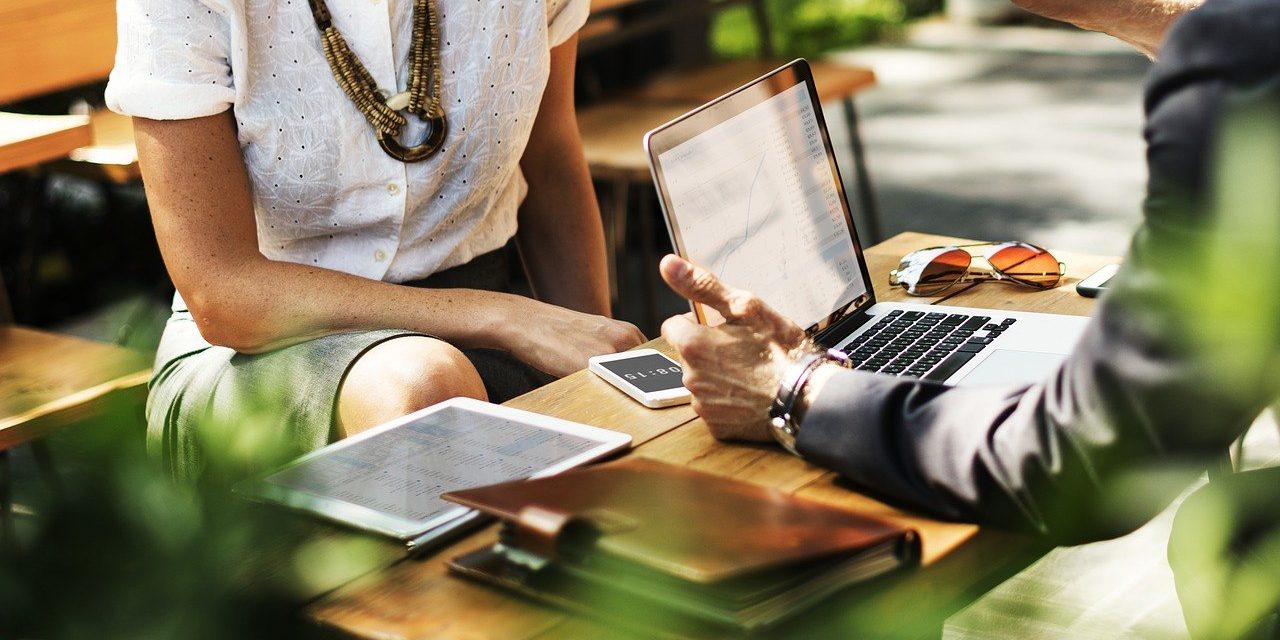 The UAE is a country known for its high economic growth rates. Thus, many people are interested in starting their own businesses here.
Many make this decision because it is cheaper and less risky than opening a physical store. The internet also provides an opportunity to reach customers from all over the world. Here are some examples:
E-commerce stores: This is a good option if you want to sell products online. You can make your own website or use an existing one to sell your product.
Online marketplaces: This option allows you to sell your products on websites and marketplaces such as Amazon, eBay, Etsy, etc., without having to create your own.
Freelance work: Freelancing is a great way to earn an income independently.
5. Common mistakes when starting a business in Dubai
These are some commonly made mistakes:
5.1 Registering your company in a free zone without considering the available office sizes and preconditions
Often the published information for a free zone offers a wide variety of office space. The actual availability keeps changing. A new company would normally look for the cheapest option. Chances are that when you go to the company registry, you will find that only certain office sizes are available. This can put your budget in disarray.
You may be at a time limit for switching free zones. or it is also possible that some offices only allow a visa for investors and not for employees. Therefore, do not move forward until agents corroborate all office details.
5.2 Making firm plans based on published information only
Before finalizing your plans to start an online business, it is prudent to confirm the validity of the published information. Avoid being unaware of any change of rules in the free trade zones or also in the local Economic Development Department for business registration.
Do not proceed until you have contacted a business start-up consultant or the appropriate authority where you can obtain certainty of your information. They will advise you and inform you that some documents may be necessary. Certain nationalities need special permits, and some requirements may not apply if you negotiate them.
5.3 Choosing a license category blindly without confirming if it is allowed for your business model
It is not difficult to design a business model that does not need a change. However, in the UAE, many changes or at least some adjustments are often needed.
Make broad possibilities and confirm if your planned license category allows all the activities that are likely to be in the business model you are planning. Do not choose an extremely limited license category.
5.4 Opening a bank account without confirming bank charges
Banks impose variable charges. For a new business, these can add up to a substantial sum for a bank-dependent operation. Always confirm requirements and fees beforehand. Do not choose a bank based on reputation alone.
5.5 Signing a sponsorship with a local sponsor without a written legal agreement
When you start an online business, your start-up may need a lot of support initially. A promoter in the locality may wish to charge separately for some of the services.
Do not proceed with the sponsorship until both parties have agreed on what to expect from each other and a written agreement has been drafted and witnessed in the local court. Do not rely on verbal understanding alone.
6. Setting marketing strategies for your business
If you want to have a very successful online business, you have to stand out from your competitors. One of the best ways to do it is by implementing a good marketing strategy. Also, knowing what others are doing to do something unique and different. Here is a strategy that will be very helpful to differentiate your business.
6.1 4P analysis
To get an overview of your market rivals, perform a simple 4P analysis of your competitors. When you are going to use the 4P framework, the best way to leverage it is with your internal marketing strategy objectives, but you can use it to outline the key characteristics of your contenders: product, price, place and promotion.
To begin with, you need to define:
Their product features
Their pricing and, therefore, the customer market segment
The placement (locations -online and offline- where the product is marketed)
The promotional techniques (marketing and advertising)
Once you have compiled all this information, you will have what you need to apply new sales strategies and innovate with your product or service. Hence, making your online business much more successful.
7. How can we help you start an online business in Dubai?
If you are planning to start an online business, you will need all the advice you can get. When you need to learn how to start an online business, we help you at every step of the way. Let us take care of your licensing processes and much more.
If you have not yet decided what kind of office you want to work with, we can guide you to find a co-working space or private office in the best business center as well. Also, you can count on our virtual office services.


Are you interested in contacting us for advice and more information on starting an online business in Dubai? If you have any questions, please call us at +971 43 316 688. Also, you can send us an email at info@connectbusinesscenter.com, to get in touch with one of our advisors who will answer your questions.
If you would like to find the best job opportunities in the Middle East, go to thetalentpoint.com. Here, you will be able to apply for many offers once you upload your resume. Alternatively, you can send your CV to contact@thetalentpoint.com where it will not be stored.