The UAE is currently introducing new programs aiming to promote industrial growth and boost the country's competitiveness. As a result, these initiatives seek to recruit both locals and exceptionally competent foreigners. One of the most interesting strategies is the golden residency Dubai. Individuals holding this particular permit will be able to enjoy great golden visa benefits in UAE. Including long-term residency, family sponsorships, and more.
In this article, we will be giving a run-down of the golden visa benefits in UAE. The law governing UAE citizenship underwent significant revisions in February 2021 in the United Arab Emirates. As a result, with the golden visa, the government will permit investors who are eligible and individuals with unique talents, along with their families, to become naturalized citizens.
Understanding the benefits of UAE Golden Visa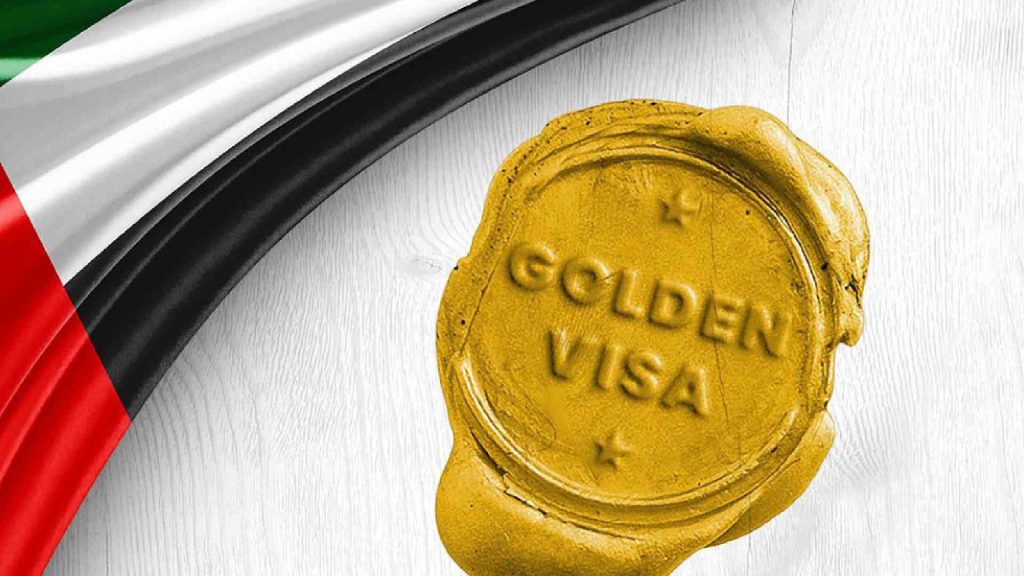 The golden visa Dubai is a long-term residency permit and it is provided by the UAE to qualified individuals.
The UAE has one of the largest economic systems in the Middle East, as you may be aware. Additionally, it has a growing labor market and offers lots of advantages to investors wishing to start a business here.
Thanks to the golden visa benefits in UAE, many foreigners want to live in the region. Similar to other countries, the UAE wants to preserve economic growth through luring top personnel and high-caliber expertise with these new strategies and programs.
Those who meet the requirements can apply for Dubai's Golden Visa. The curriculum places a strong emphasis on important industries including investors, business owners, executives, and specialized experts. Among the prerequisites for eligibility are:
Investors. Those who have placed a large investment in a piece of real estate worth at least AED 5 million or AED 10 million in a commercial endeavor.
Entrepreneurs. Those making an investment of at least 500,000 AED in a new firm or are the owners of an existing one.
Outstanding professionals. Professionals with extraordinary accomplishments in their specialty, such as researchers, scientists, health care providers, engineers, and artists, fall under this group.
Innovators. individuals with exceptional inventive concepts or patents who support the growth of the UAE in a variety of fields.
Outstanding students. Students in the UAE who are extremely talented and have excelled in their studies.
The Dubai Golden Visa is a highly sought-after option for those looking to set up themselves within one of the world's most dynamic and lively cities. It offers a variety of perks and privileges for eligible persons.
Key Benefits of UAE Golden Visa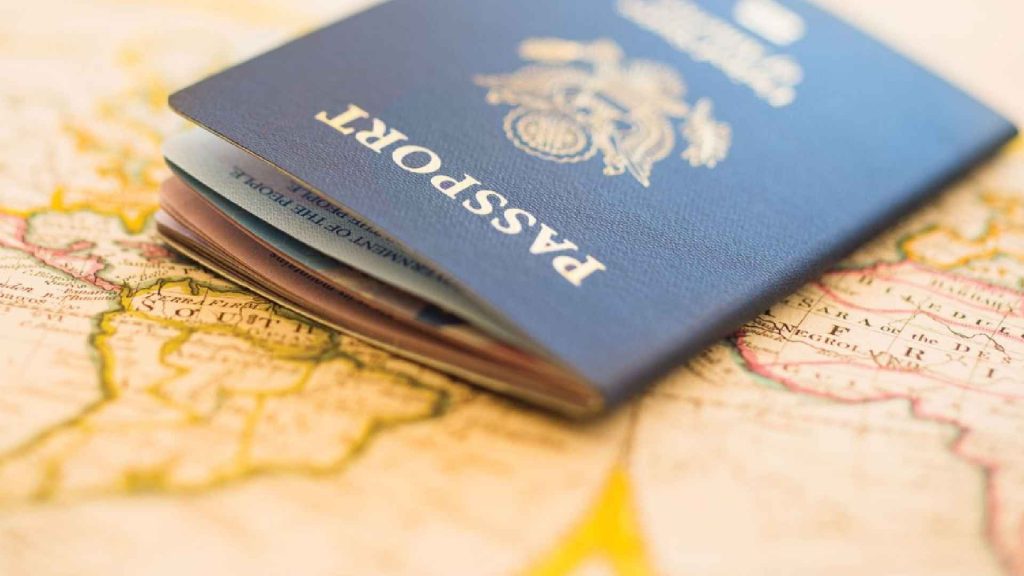 Foreign nationals can live, work, do business, and study anywhere in the UAE due to the golden visa Dubai. Foreigners can apply for this visa by themselves, as it does not require a national sponsor. Additionally, international investors and business owners are permitted to possess 100% of their companies within the UAE. This visa can be acquired for a period of five or ten years, and it will be automatically renewed.
Some of the most exclusive benefits of golden visa include:
There are several benefits that come with having a golden visa. For instance, the ability for anybody to establish a life in the UAE.
Also, one of its most attractive benefits is that holders get a unique discount card from the government.
In addition, people with golden visas can sponsor family members for a UAE family visa.
Another great benefit is the ability to apply for a license for those who already possess a driving license from their nation of origin. This, without having to complete any additional classes. So, residents of Italy, Australia, Qatar, and other nations can immediately be eligible for a driving license.
Additionally, there are additional discounts available for students who decide to enroll in one of the numerous international colleges in Dubai.
Residents of Dubai who have a golden visa are eligible to apply for the Esaad privilege card. It is free and gives users access to special discounts and deals on travel, food, housing, government programs, medical care, and a lot more.
Similar to how people are eligible for a comprehensive insurance plan, a golden visa has its benefits. Depending on a number of factors, such as health, age, and others, a person may qualify for coverage that runs from AED 2,000 to AED 50,000.
Long-term residency for investors and entrepreneurs
The UAE Golden Visa might be your best choice if you are looking to develop an ongoing in the UAE. With a validity of 5 to 10 years, this visa allows people to concentrate on their professional goals without having to worry about the burden of reapplying for visas on a regular basis. This presents business owners with a fantastic opportunity to focus on establishing or expanding their operations in the UAE.
Access to world-class healthcare and education
Families looking to start the next phase in the region can enjoy a number of golden visa benefits in UAE. The Dubai golden visa's family visa sponsorship solution, which includes spouses and dependent children, is one of its main benefits. This option enables them to take advantage of the same advantages and opportunities. Consequently, promoting family harmony and enabling close relatives to profit from living in Dubai.
The Mediclinic City Hospital and the American Hospital Dubai and are two prominent instances of Dubai's status as a hub for top-notch medical services. The superior healthcare services provided by these premier facilities, in addition to other notable hospitals and specialist medical centers, are available to UAE Golden Visa holders.
The Golden Visa is also useful to individuals with children because it enables them to enroll in esteemed schools and colleges within the UAE. The Emirate is well known for housing a large variety of foreign educational organizations that provide top-notch instruction and an extensive selection of academic courses. These prestigious educational institutions foster a diverse and inclusive educational atmosphere in addition to offering high-quality education.
Business expansion opportunities in the UAE
Another one of the great golden visa benefits in UAE, is that it provides access to a wide range of business prospects in the region. People can start or expand their businesses and make the most out of the nation's excellent infrastructure. Plus, they can benefit from a vibrant economy. The UAE is the ideal hub for regional and worldwide commercial endeavors. This, due to its advantageous location, cutting-edge infrastructure, and investor-friendly legislations.
Real estate investment prospects
Real estate has traditionally been among the most prevalent forms of investment. Both citizens and visitors can invest in real estate in a variety of ways in the United Arab Emirates. The market's steady expansion is one of the key benefits of acquiring real estate with a golden visa UAE.
Due to its strong economy and an increase of foreigners looking for work, the country has seen a huge rise in the demand for real estate. There are many alternatives in the UAE, whether you want to purchase residential or commercial property.
The potential for high rental yields is one of the main benefits of making investments in real estate in the United Arab Emirates. The desire for rental properties is always increasing as a result of population expansion and a rise in the number of businesses.
Investors now have a fantastic opportunity to generate consistent revenue from rental properties. The UAE also has laws in place to safeguard the rights of both tenants and landlords. Thus, creating a conducive climate for property investments.
The possibility of capital growth is another alluring feature of UAE real estate investment. Countrywide real estate prices have seen an upward trend throughout time, with some locations seeing significant price growth. This implies that investors can gain from both rental revenue and the appreciation in property worth over time.
To guarantee the potential for financial appreciation, it is crucial to do in-depth study and analysis prior to investing in a certain area.
Conclusion
The United Arab Emirates' Golden Visa program provides access to a successful and rewarding life there. It gives people the chance to live in a thriving, diverse society, take use of top-notch amenities, and take part in a booming economy.
Golden visa benefits in UAE open the door to a future full of limitless opportunities. This, hether you are an investor, businessperson, executive, or qualified professional. This makes the UAE a top choice for people looking for success, progress, and a higher standard of living.
Although it is well known that Dubai is a city with more to it than meets the gaze, the UAE Golden Visa may be your ticket to an unforgettable tour in the United Arab Emirates. Dubai may become your second home thanks to its appealing business possibilities, first-rate amenities, and a growing community of multinationals.

With our professional support, you can obtain your visa to make the most out of the golden visa benefits in UAE. Connect Business Center has the tools you need to apply easily for this incredible visa. Give us a call at +971 43 316 688. Also, you can send us an email to info@connectbusinesscenter.com and let us know about your requirements!