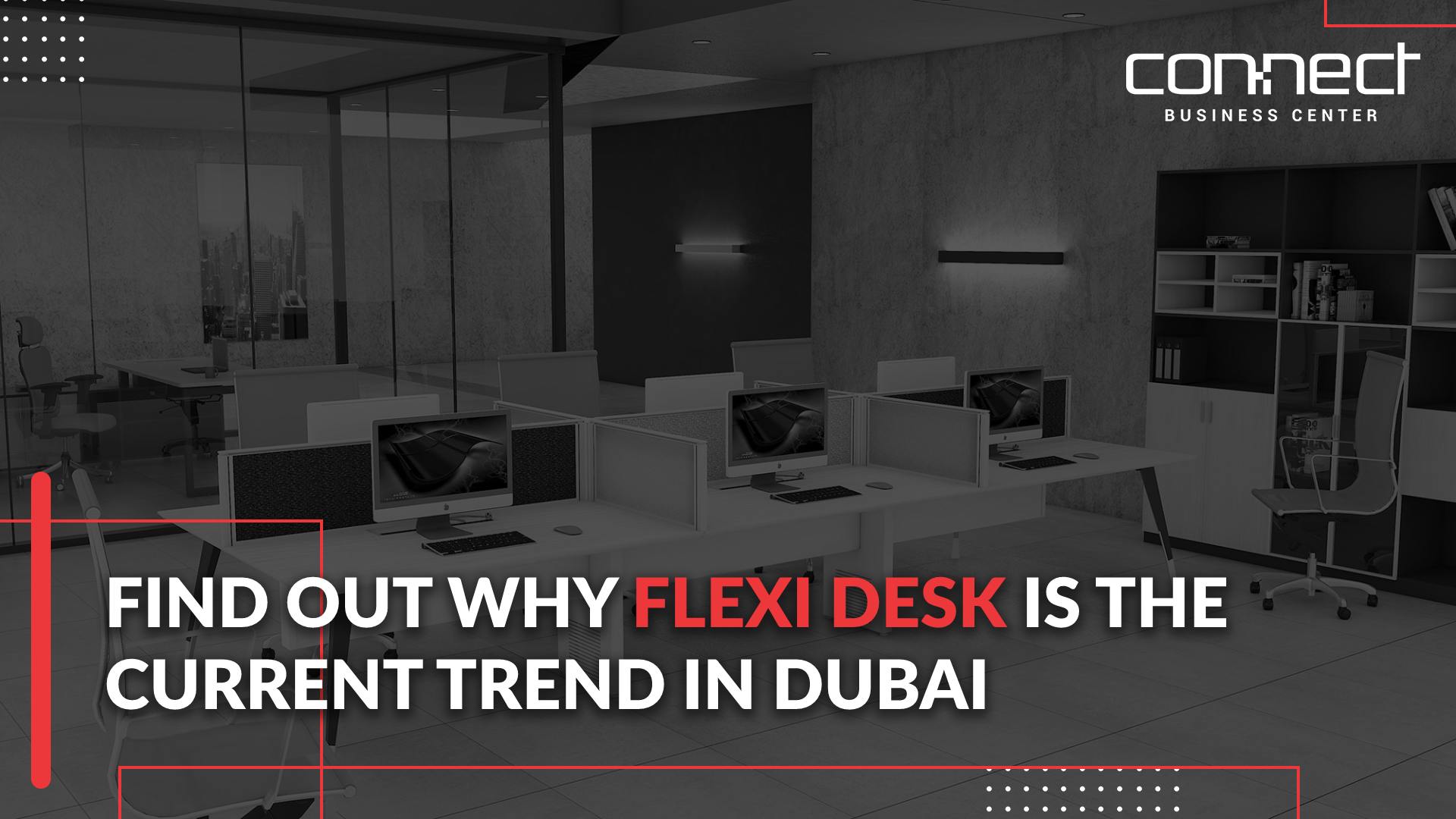 Times change and companies adapt to new needs. That is why the flexi desk is having an important boom in most professional environments. Therefore, the flexi desks are those that offer users greater capacity to adapt to their needs and business rhythms.
In this article, we are going to explain to you why flexi desk office in Dubai is a current trend
What are flexi desks?
What are flexi desks like?
How do the flexi desks work?
What are the benefits of working at a flexi desk?
Why flexi desk office is the current trend in Dubai?
How can we help you find a flexi desk in Dubai?
1. What are flexi desks?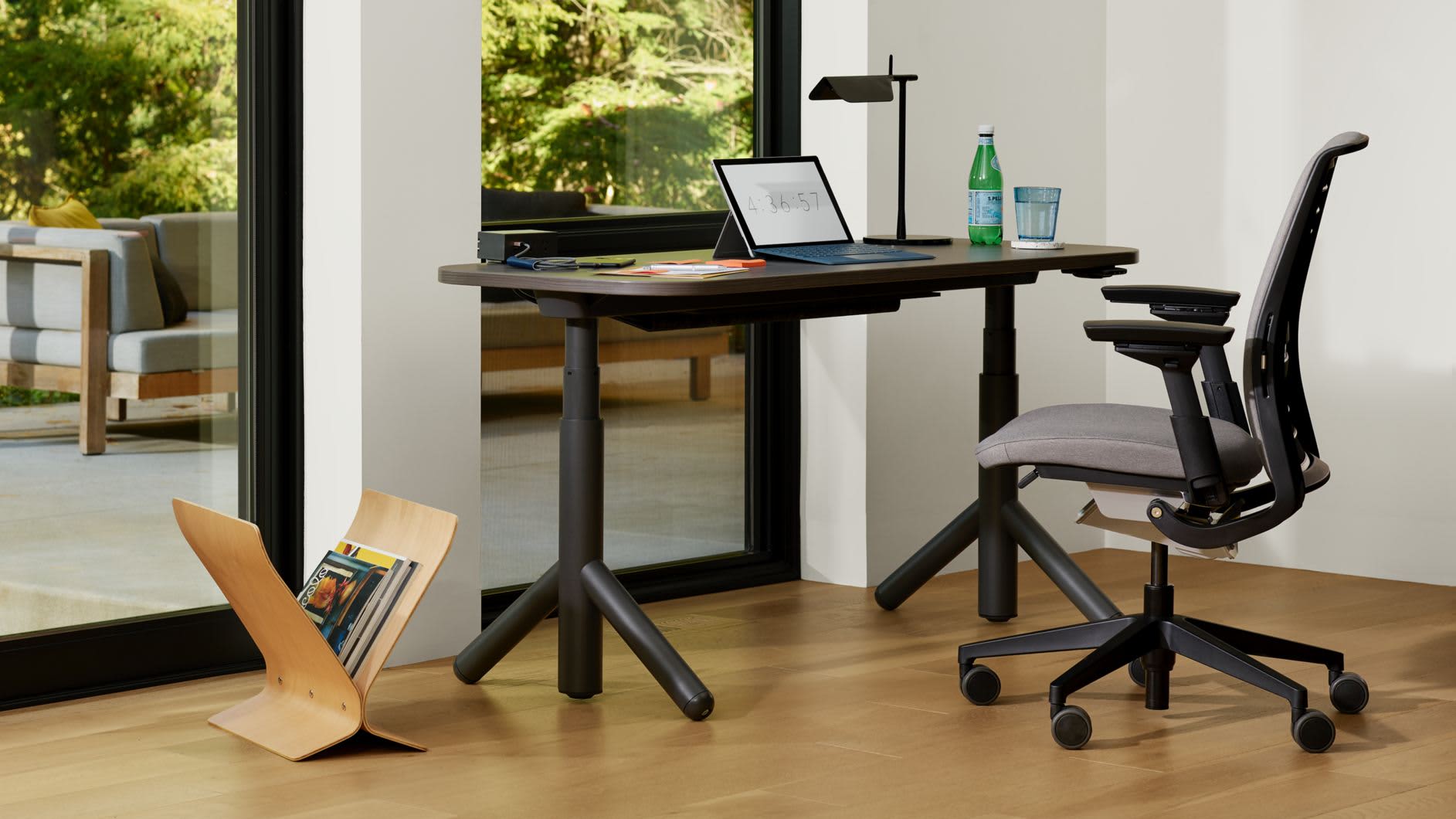 They are those workspaces that, as the word indicates, give greater flexibility in relation to aspects such as location, size, contract periods, and additional services. Likewise, flexi desks offer companies greater capacity to adapt to their needs; since each company has different demands and work rhythms. Which is a competitive advantage in comparison to traditional executive offices.
The objective of the flexi desks in Dubai is to offer the possibility for each employee to choose the space that is most comfortable and efficient for them to carry out their activity. These spaces are mostly motivating, and feature mobile technology to facilitate employee mobility so they can get work done or take it anywhere.
This allows companies to access offices in multiple locations with a short-term lease ranging from one month to three years. They can operate thanks to workspace companies, individual owners, or through partnerships between the two.

They include co-working areas, serviced offices, and also hybrid offerings that cater to corporations. A common feature is its multipurpose design, which provides great adaptability, increased engagement, and productivity among employees.
2. What are flexi desk like?
Classic private offices have become obsolete. The new generations of workers, entrepreneurs, and freelancers demand much less rigid and static areas in favor of more social, free, and connected environments. Also, workspaces where you can enjoy all the new services of the physical office and the freedom of self-employment.
Next, we present three concepts of flexi desk in Dubai, which currently explain success:
2.1 Facilitating spaces
Flexi desk in Dubai allows companies of any size to have a space that adapts to their needs. Both in terms of hiring and configuration. Currently, there is no need to stay in offices permanently. Also, this type of work environment adapts to the demands of growth, being able to accommodate a capacity at first and gradually incorporate more space with the increase in the workforce.
In the same way, if we add to all this that there are no initial investments, that all general consumption is already present, and that all common resources and services can be used without any additional cost, the advantages are more than notable. In addition, a flexi desk in Dubai has a professional appearance and offers a creative environment for workers.
2.2 Technological and efficient spaces
The offices of this century are hyper-connected. Wi-Fi internet connection networks reach any corner of the office and workers have the freedom to carry out their tasks from a desk with a desktop computer or from a social space with a portable device.
Also, energy efficiency is present in the new workspaces: automatic lights that turn on and off based on movement, sensors in taps, energy savings activated in electronic devices, and the use of standards in air conditioning systems, are some of the characteristics of flexi desk in Dubai.
2.3 Driving spaces
Common spaces have become essential. That is why flexi desks do not lack traditional recreation and rest spaces, but new areas have also been created in which workers can connect with the rest of the tenants through training, networking, or wellness activities. thus promoting their personal and professional satisfaction. These environments are almost a kind of a must for the flexi desk in Dubai.
2.4 Spaces for fun
In addition to the common spaces in which to take breaks, the flexi desk in Dubai offers certain differential characteristics to its workers. Sofas, ping-pong, or pool tables are breaking into workspaces in order to promote interaction and camaraderie. Without a doubt, the fact of playing at work promotes creativity and benefits productivity.
In our offices, you will find rooms that have everything you need to escape from work and recover inspiration.
2.5 Attractive spaces
Traditionally, offices wore white, cream, or pastel tones on their walls, but flexi desks have also changed the aesthetic, and it is easy to find colorful or strong tones, with original furniture, and totally avant-garde decoration elements. This new aesthetic brings energy to the environment and is a way to promote and generate greater productivity.
Having said this and having mentioned all these interesting characteristics, coupled with the crisis generated by the pandemic, it was seen how numerous companies have been forced to move their workspaces to their homes and thus begin to practice teleworking for their survival.
With this, we are witnessing the emergence of new ways and models of work in which flexibility prevails above all and adaptation to the needs of companies. Precisely what flexi desks in Dubai offer and what makes them, after this uncertainty experienced, in the allies to deal with this type of situation where it is key to control the impact and minimize the risk.
Society evolves, the way of working changes, and workspaces are adjusting to these new methods demanded by the labor market.
3. How does flexi desk work?
Unlike traditional workspaces, flexi desks can easily help businesses through their various stages of development, whether they are scaling up, downsizing, or decentralizing. The key idea behind these areas is that architecture and design can help people work efficiently by providing dynamic and multi-purpose built environments.
In that sense, these offices can respond to external changes and adapt to new needs. Therefore, it can easily be converted into a meeting room, a collaboration space, or a quiet zone, depending on the needs of the employees using it at the time.
In addition, they always have a creative design that motivates people and provides interactive work environments that can be modified without the need for complex and time-consuming renovations.
On the other hand, flexi desks allow companies to disperse their workforce and minimize commuting by having different office locations spread across the city in the areas where their employees live.
4. What are the benefits of working in a flexi desk?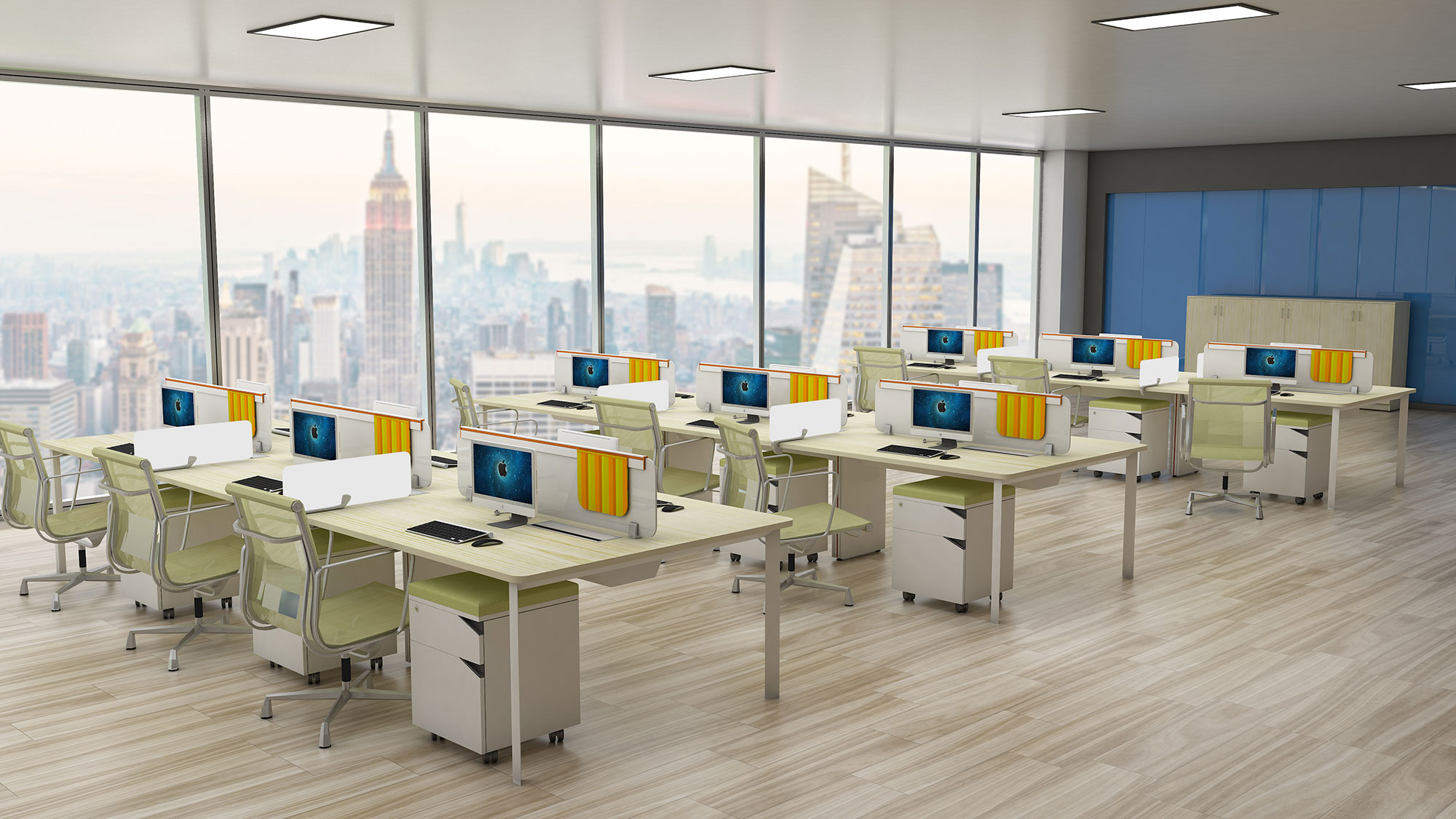 As you can see, at first glance, working at a flexi desk brings many benefits. But below we present to you the main benefits of working in a flexi desk in Dubai:
4.1 Cost optimization
For several years, flexi desks in Dubai have been an innovative way to have a fully equipped workspace without incurring the initial, supply, or maintenance costs that a conventional rental would entail.
Likewise, a conventional rental of traditional office space is only provided, which must be equipped to suit the tenant. Likewise, the corresponding payments for rent are always the same. On the other hand, with a flexi desk, you will save the cost of the internet, the necessary equipment for the operation of an office, etc. But you will also pay for the time you actually spend using the flexi desk. If you also enjoy the cost optimization of a flexi desk, you can opt for a co-working space too.
Therefore, they are cheaper than renting a traditional office space in the main cities. The costs of these can vary depending on the market, the provider, or the location of the flexi desk. At Connect Business Center we offer you the possibility of renting a flexi desk in Dubai, one of the most important business centers in the world. You cannot even imagine our flexi desk Dubai price. But, flexi desk Dubai price varies depending on the location, size, and other characteristics of the flexi desk you choose.
4.2 Flexibility
This is related to the previous benefit. The flexi desk offers hourly plans or hybrid modalities, in addition to adapting to the size of the staff at all times. By having this benefit at hand, you can practically modify the size of your company according to the needs and eventualities that arise day by day. It may happen that one day you need a certain number of workers and another day you need more or fewer workers.
4.3 Effective networking
These spaces, such as a shared office space, allow you to create connections between companies and it is much more feasible to get in touch with new partners or potential clients. This is due to the fact that several companies can work in the same place. So opinions and ideas can be exchanged that could help generate greater production for the companies present.
In other words, a flexi desk increases the visibility of an organization, which brings several benefits. One of them is the one that allows you to do networking that will help you to discover new talents that you want to include in your company. As well as it will allow you to meet potential customers more easily, unlike a traditional office.
4.4 Increase employee well-being and collaboration
Remote work became the norm for many. Workers who do not have an office in their home had to improvise it anywhere in the house.
The solution to that problem comes with the flexi desk. Since now employees can work in offices close to their homes. Where they can work on individual or team projects while feeling safe and comfortable.
4.5 Sustainable in the long term
Another vital benefit of flexi desks is the positive impact they have on the environment. Well, they are built with a considerable amount of anticipation when it comes to people's needs. Which change drastically every ten or fifteen years.
Whenever a property loses interest in its occupants, it usually undergoes extensive reconstruction or even demolition, creating huge amounts of waste. That is not the case with flexible offices, as their modular and sustainable designs allow companies to modify work areas without generating more waste or spending large amounts of money on reconstruction or renovation.
5. Why flexi desk office is the current trend in Dubai?
Flexi desks have been in this market for a few years now. Is a very strong trend in companies of all sizes and levels. Since flexi desks in Dubai provide numerous benefits, both to employees and leaders of different companies, they are a trend that is rising in different environments and professional sectors; changing the perception of traditional concepts of office work.
More and more managers are deciding to change their company's workplace strategy. A commitment to agile space models. That is not only due to the cost savings that they represent. But also to the possibility that they offer their employees to work as and when they want. And that they do not necessarily have to do it from home.
Without a doubt, an extra point when it comes to retaining talent. It is in this context that the concept of the flexi desk is gaining importance exponentially.
The increased influence of flexi desks in Dubai is due in large part to the fact that many companies opt for these environments to increase the productivity and well-being of employees, ensuring that professionals have a more useful and practical environment in which to develop their workday more effectively.
5.1 DMCC flexi desk
Here, we have to talk about the DMCC flexi desk. For any business that wants to establish itself in Dubai, having a flexi desk DMCC is a key factor for the development of the company. Likewise, if you have flexi desk DMCC you have Dubai as a global gateway to the Middle East for trade in a wide range of commodities, while its members can evolve through continuous innovation in infrastructure and trade services.
Another important point to discuss is the DMCC flexi desk cost. Anyone may think that renting a DMCC flexi desk is something very expensive. But through our services, you can get the best DMCC flexi desk cost on the market. We have the cheapest flexi desk in Dubai.
If you want to have a flexi desk office in Dubai for your company, come to us. We are the leading provider of office flexi desks in Dubai.
Likewise, we offer you the possibility of having a flexi desk in JLT, a famous tower complex in Dubai. Having a flexi desk in JLT is another great alternative for the development of your company.
5.2 JAFZA flexi desk cost
We are talking about a special economic zone of Dubai, which has become its main center of development, with thousands of companies established in it and intense industrial and commercial activity such as the gas, aluminum, and cement industries. Today it already counts all branches of the economy. Taxes are very low and people can repatriate capital without restriction. There is also total freedom for the hiring of foreign personnel.
Therefore, having a flexi desk in this area is very advantageous for any company. But the most important thing is the JAFZA flexi desk cost, which can seem expensive at first sight, but nothing is further from the truth.
5.3 RAK Free Zone flexi desk
RAK Free Zone is one of the emirates of the UAE, which is located in the eastern Persian Gulf and is the northernmost in this country. The RAK Investment Authority (RAKIA) created the concept of an international business company. Among its benefits is that there are no limits on the number of shareholders or directors of an international business company. Shareholders and directors do not have the duty to hold annual meetings or to render accounts.
With all these benefits, it is very attractive to have a company with a RAK Free Zone flexi desk. So that it can enjoy all these advantages.
6. How can we help you find a flexi desk in Dubai?
Do you want a flexi desk in Dubai that has the features and services mentioned above? You can get this in Connect Business Center. In our company, we give priority to this type of area for the benefits they provide. In all our workspaces you can enjoy premium common spaces, with exclusive designs. Also, we can support you if you are starting a business in the UAE.


On Connect Business Center we have perfect spaces in which to work flexibly. If you are interested in giving your company a new direction. You can contact us through: info@connectbusinesscenter.com. Or by phone at: +971 43 316 688. Our operators will quickly attend to any request you need to know. We can tell you that we have the cheapest flexi desk in Dubai.
Also, if you want to work in a big company in Dubai, send us your CV at: thetalentpoint.com. Or to the following email address: contact@thetalentpoint.com. Our recruiters are looking for the best talent for the company, and you will be part of our team.